From Our Files, May 27 2022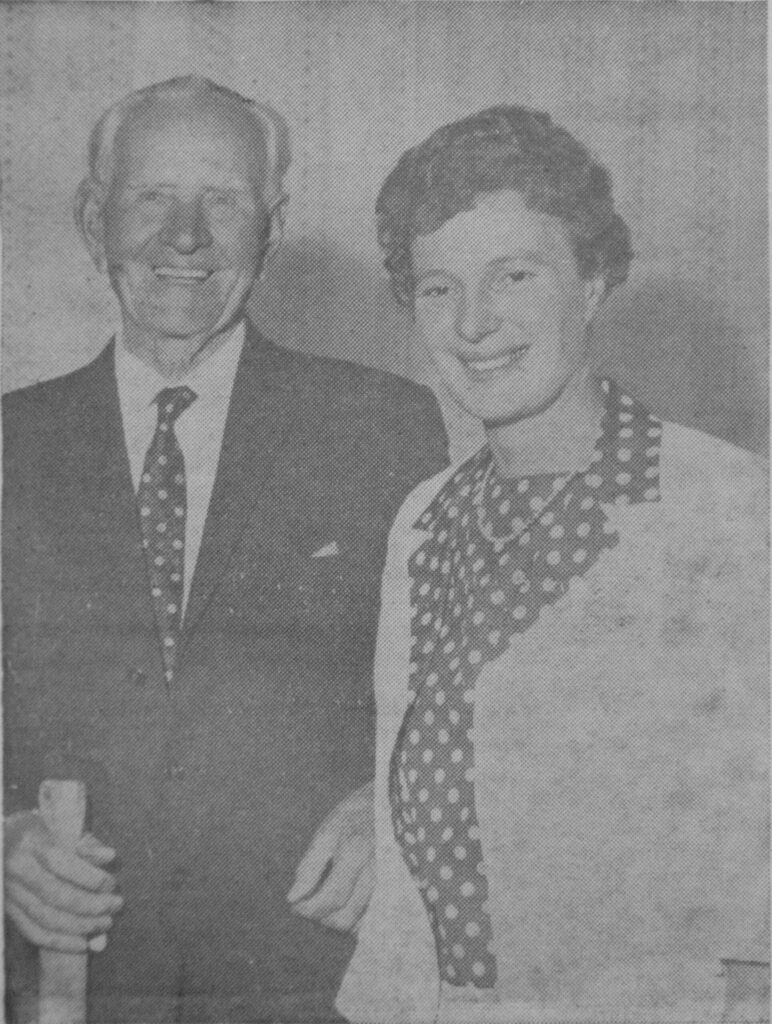 Want to read more?
We value our content and access to our full site is only available on subscription. Your subscription entitles you to 7-day-a-week access to our website, plus a full digital copy of that week's paper to read on your pc/mac or mobile device In addition your subscription includes access to digital archive copies from 2006 onwards.
Problems logging in and require
technical support?
Click here
Subscribe Now
TEN YEARS AGO
Friday May 25, 2012
Tidal turbine in Sanda Sound
Electricity generated by tides at the Mull of Kintyre should be flowing into the grid at Southend this winter.
Renewable energy company Oceanflow Development hopes to put a small-scale tidal turbine in Sanda Sound.
Its managing director Graeme Mackie exclusively told the Courier this week he sees other parts of Kintyre's coastline as having the potential for further projects.
The turbine, positioned between the mainland and Sanda Island, could encourage utility companies to consider a larger array of full-sized tidal turbines around the Kintyre coast.
Whilst planning permission has already been obtained for the project, there are still some hurdles to overcome.
An agreement with the seabed owner, Crown Estates, has to be converted into a lease; a licence application to Marine Scotland must be granted, and the grid needs to be extended with greater capacity down to Southend.
Mr Mackie told the Courier each of these processes was going well and they hoped to tie up the licence and lease by next month.
He said: 'We see Sanda just as a test site for small-scale devices because the flow is not that fast there, but there are strong flows around the Mull of Kintyre with the potential for large-scale tidal energy projects.'
In contrast to some previous onshore wind turbine plans, local community members appear united in support of the tidal power test.
John Bakes, chairman of Southend Community Council, said: 'We are all quite in favour of it. It would appear in the community that it's preferable to wind farms.
'If there was a proposal to build lots of these tidal turbines, we would have to discuss that in more detail but, for the test site, there was not a single objection.'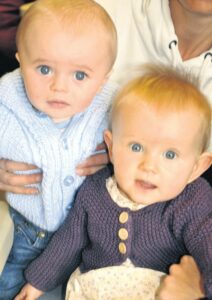 TWENTY FIVE YEARS AGO
Friday May 23, 1997
'Saaboteurs' at work
Under cover of darkness, they slipped into the air base on a secret mission but, this week, the Courier can reveal exactly what the 'Saaboteurs' were really up to.
The Swedish car manufacturer Saab recently spent several days at RAF Machrihanish filming the new advert for its latest premium saloon model Saab 9-5, which is going on sale in October.
Featuring three cars and a mock-up Gripen jet, the film crew used the inside of the specially re-painted Gaydon hangar, along with part of the runway during its three days of filming.
Due out later in the year, the new advert will be screened nationally on British TV.
Arranged through the Ministry of Defence for a standard fee, the advert becomes the third event to be filmed at RAF Machrihanish.
FIFTY YEARS AGO
Thursday May 25, 1972
Belle is hot tip for fourth 'Scottish'
Machrihanish Golf Course is so much a part of our scene that we are in danger of forgetting its splendours until a big visiting event makes us sit up and reappraise just how fortunate we are.
The event this time, of course, is the Scottish Ladies' Golf Championships.
Miss EM Gibb, the hard-working secretary behind the enterprise, was enthusiastic and told our correspondent: 'I am delighted with the course.'
Then she went out to return an 80 and led the field, thus proving herself once again to be a top-class golfer as well as a first-class administrator.
Leading the field, that is, until Dunaverty's own Belle Robertson returned a miraculous 75 on a Thursday that was raining and so blustery that there was no question of the ladies to pause at the top of their swing to ponder if all was well. They would have been blown over.
This championship has been held six times at Machrihanish, in 1909, 1913, 1921, 1927, 1966 and now 1972.
On this occasion, there were 84 entries.
Seven scratched leaving 77 to compete in the stroke play for 64 places in the match play which starts today.
The competition is graced by the presence of the winner in 1913, Mrs JW Culter Cook, and no fewer than five past champions were playing.
On opening form and playing in her own neck of the woods, Belle Robertson must again be the hottest of tips for the title; if she is not disturbed by well-meaning but ill-advised advice and good wishes from local admirers.
SEVENTY YEARS AGO
Thursday May 29, 1952
Liverpool stowaways land in Kintyre – put ashore from US bound American ship
'It was smashing while it lasted.'
That was how two Liverpool stowaways expressed their opinion of a trip on board the American cargo ship Seagale which they thought was to take them from Liverpool docks to New York, but, instead, they found themselves drinking tea and eating biscuits in a little farmhouse on the chin of the Mull of Kintyre hills late on Monday night.
The stowaways are Christopher Logan, 15-year-old apprentice shipping clerk, the younger son of an electrical engineer of 92 Union Crescent, Liverpool, and 16-year-old Thomas Noon, eldest son of a stevedore of 58 Ennismore Road, Liverpool.
The two boys, who said they had planned their stowaway scheme in a club at The Old Swan, Liverpool, told a reporter that they spent Monday in the cabin of the ship's captain.
They said he radioed a number of ships to discover if any vessels on his course were bound for Liverpool.
Unable to transfer the boys to another ship, the captain, according to the story, decided to put them off in one of the ship's lifeboats.
Said Logan, who was wearing a chequered shirt – a present from the crew: 'When the ship was two miles off land, the captain gave orders for one of the boats to be lowered and we were told to go into it.
'About seven of the crew came across with us. We had to paddle ashore.
'We climbed up the hill and saw this farmhouse and made for it and here we are.'
The two boys landed at Borgadelmore Bay and climbed the 800-foot hill of the same name. It is a rocky and desolate terrain.
Mr and Mrs John Leitch made them comfortable in their little croft until the arrival of the police.
The younger stowaway was the most talkative. He said this was his second attempt to stowaway.
When he was 14, he tried to stowaway on a cargo ship from London – the Dashwood – but was caught before she sailed.
He said that he and Noon met at the club where they played table tennis and had dancing.
On Sunday night they were both 'flat' without any money. So they went down to Liverpool docks where two dockers told them that the Seagale was two hands short.
The boys said they were very anxious to join the Merchant Navy. They had tried in vain at Liverpool and were hoping to join the Merchant service in New York.
They had tried to join tugs, whalers and other ships, but they said: 'Our luck has been out every time.'
Said Noon: 'We have always wanted to go to sea. That's our ambition and one day we will.'
The two boys did not seem to look depressed, though a greater problem faced them: how to return to Liverpool by land.
That problem was solved by news came from the Liverpool Police that money to cover the fares of the two lads to their homes had been advanced.
The Campbeltown Police, who had been host to the two boys, gave the money to pay for their travel and they, in turn, will be reimbursed by the Liverpool Police.
Inspector Robert J Mackay told the Courier that there would be no proceedings taken against the boys at Campbeltown.
After being hospitably cared for by Bar Officer Alan McDougall at Campbeltown Police Station, they left yesterday morning by bus to catch the 1:45 pm Glasgow train for Liverpool.
Mail for the Mull by Land Rover
The General Post Office* has started an experiment in the use of a 15 hp Land Rover to cover the miles to shepherds' cottages and isolated dwellings amid the glens of the mountainous area at the Mull of Kintyre.
This scheme, which includes the delivery of mail to the Mull of Kintyre Lighthouse, started on Monday.
It was the custom for the mail to be delivered by hand, involving a walking detour of many miles, because the roads and tracks were incapable of taking the normal Post Office van, which had to be left at certain points on the way while the postman made trips on foot.
The Mull of Kintyre area has been chosen as the guinea pig area for the rest of Britain, Mr W Crichton, the head postmaster at Campbeltown, told our representative.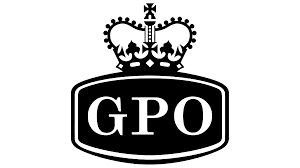 *Editor's note: The General Post Office, or GPO, was a Department of State, in charge of communications initially by mail and then when invented, telecommunications, headed by the Postmaster General. First set up during the Commonwealth in 1657, it was recreated at the Restoration in 1661 and the office lasted until 1969 when the GPO was abolished.