Ramadan: 'To become a better version of yourself'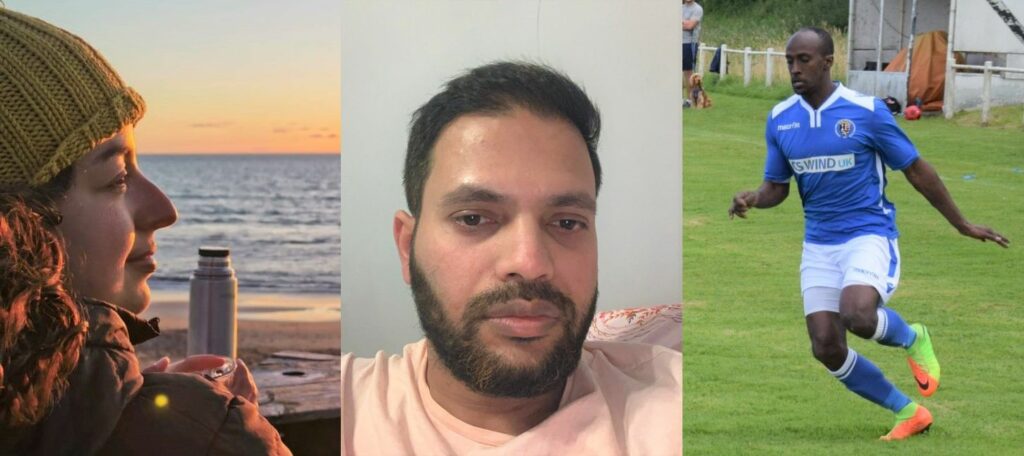 Want to read more?
We value our content and access to our full site is only available on subscription. Your subscription entitles you to 7-day-a-week access to our website, plus a full digital copy of that week's paper to read on your pc/mac or mobile device In addition your subscription includes access to digital archive copies from 2006 onwards.
Problems logging in and require
technical support?
Click here
Subscribe Now
With Eid celebrated by Muslims around world this week, three practising Muslims with Kintyre connections talk about their month observing Ramadan, and what drives them to follow a strict regime of daytime fasting and prayer. 
Bilal Hossein, Campbeltown, owner of The Crew fish and chip shop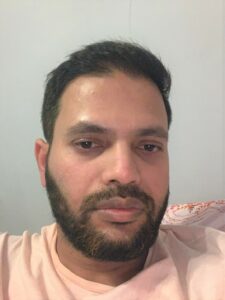 'It's important to explain what Ramadan is. Ramadan is during the ninth month in the Islamic calendar, when practising adult Muslims who are fit and healthy observe fasting in daylight hours.
'When Ramadan falls each year is not decided by the Western calendar but the lunar cycle, from crescent moon to crescent moon, and falls at different times depending on where you are in the world.
'Ramadan is one of the five main pillars of Islam, and asks believers to not eat, drink or be involved in any vices like drinking alcohol, smoking, swearing, telling lies or being intimate during daytime hours, even for married couples.
'It is there to make Muslims who are more fortunate and have more wealth understand the situation of the poor and what it is to have nothing. This is a big part of the act of fasting.
'In showing compassion with the poor, charity is another pillar of Muslim teaching. During Ramadan, more than £1 trillion is raised worldwide, not just for the poor in the Islamic world but through friends helping friends and neighbours helping neighbours who are in need, regardless of faith.
'Fasting during the year would be hard for me; normally, if I don't eat breakfast I feel like I'm going to collapse! But when you are observing Ramadan you have completely different feelings; in your mind you are stronger.
'That is why I'm not tempted to eat or drink. Although being in Scotland, much further north than Bangladesh where I grew up, and even from London where I completed my university degree, is a bigger challenge.
'Some years, though, depending on the lunar cycle, Ramadan falls in winter so the days are much shorter, making fasting easier.
'There are also proven health benefits to fasting, so I think it's a good thing for the body to detoxify in this way.
'But more than anything, it's about my faith, and I try to pray five times a day, seven days a week during Ramadan.
'I feel it brings me closer to my religion and to strip back the material things in life and appreciate the simpler parts like family, health and community.'
Sary Rahma, King's Lynn, England, former Campbeltown dentist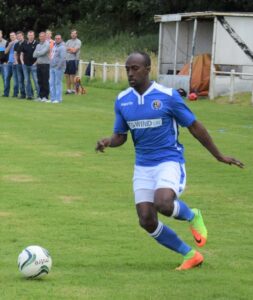 'Ramadan is a big part of being a Muslim, and I've fasted during this time since I was 11 or 12. My parents moved us to Norfolk when I was five, from Sudan, where I still have lots of family.
'People might think it's no fun having to fast, and of course it can be tough, especially when Ramadan falls in the summer months – and, in Campbeltown, where the days are longer than in Africa! – but it is a special and festive time when families and friends gather together to break the fast after sunset, and during Eid, which marks the end of Ramadan.
'I completed my dentistry degree in Sudan and lived and studied in the capital Khartoum for five years. Ramadan was a real challenge there, with the heat, and the busyness of a big city, but I have always drawn real strength from my faith around this time.
'That time spent living in an Islamic country means you feel your faith a little more intensely. I think I came back a different kind of person, and in relation to my faith.
'You must approach it with total commitment and be kind to the people around you. You learn to know how it is to be without two basic commodities in food and water, but you also have to try to become a better version of yourself, by giving to charity and being well mannered.
'There's a collective mentality to it too, where you know that others out there are observing the same rules as you and making the same sacrifices.'
Sport during Ramadan
'Being a sportsperson is a big challenge during Ramadan. I remember doing the MOKRun 10K race in 2018 while fasting, which was at the end of May and in quite warm conditions.
'The sun didn't set until almost 10pm so I couldn't rehydrate or refuel after the morning race for almost 12 hours – the last thing I'd had to eat was a big plate of pasta at 3am before going back to bed. It was a bit silly of me, looking back!
'I played one match for Campbeltown Pupils while fasting that season, and can remember just pouring water over my head at half time to cool me down.
'Last Saturday, I had a cricket match and I had the worst headache afterwards. But I have always committed to playing sport for whichever team I've played for.
'I know I won't eat or drink so I will still hang out with teammates afterwards and comfortably be around them while they're eating.
'Campbeltown was one of the hardest Ramadans I've had to do. But wherever you are, you feel that something stronger is driving you.
'You pray more, you connect more with your faith, and you try to be the best you can be to all others.'
Lina Hasisen, trainee doctor, Campbeltown Hospital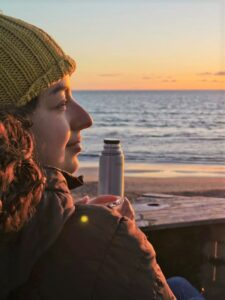 'I grew up in Gibraltar after my parents moved there from Morocco, so while I grew up speaking English and Spanish, I spoke Arabic in the home with my parents and have a lot of family back in North Africa.
'My Muslim faith is something I have found myself, as my parents gave me the freedom to choose my own path growing up, while showing the values they looked to instil in me.
'When we would visit Morocco during Ramadan, or afterwards, during Eid, there was always extended family around, and I loved everyone getting together. Who wouldn't want that?
'It made me realise I did want to pray and attend worship. Faith is simple to me and I don't feel it needs to be complicated: adhering to the five pillars of Islam, including observing Ramadan, if you are healthy enough to do so.
'I have always felt that Islam teaches tolerance of other religions and it's about promoting peace and showing kindness to others.
'For a woman during Ramadan, there are some specific exceptions which can excuse you from fasting, such as if you are pregnant or are menstruating.
'This is in addition to the society-wide exemptions, such as being elderly, ill or having specific medical conditions which require you to regulate your food and drink intake.
'In this case, Muslims should donate 2.5 per cent of their salary to charity instead, to spread kindness to others less fortunate than them. If you have the means to donate, you are asked to.'
Cold water swims
'I have been in Campbeltown since last August and it has got better and better for me here.
'At first I wasn't sure what to expect, because everyone knows each other, and in the winter months people are doing less, but I've found loads to do, like running and kayaking, in the town.
'Kintyre is a beautiful part of Scotland with lovely beaches – and cold water! I have done some open water swimming, and me and my friend were lucky enough to have dolphins swimming alongside us on Gigha. These sorts of memories are really special.
'Being in Scotland for Ramadan is different to Gibraltar or Morocco where the days are shorter and you can almost have a normal day, diet-wise.
An early breakfast and a late evening dinner there is quite normal, when it's hot during the day – but at work here, during a longer fast, I do miss coffee and water! You realise just how important water is for your cognition, your clear thinking.
'What's most important to me during Ramadan is finding strength you maybe didn't know you had. You pray more, you show self-discipline, you reaffirm your faith, and you do away with any frivolous or material concerns you might have during the year.
'You realise, as well, that you maybe don't need the chocolate and the snacks you normally reach for during the day!'