Letters, December 24 2021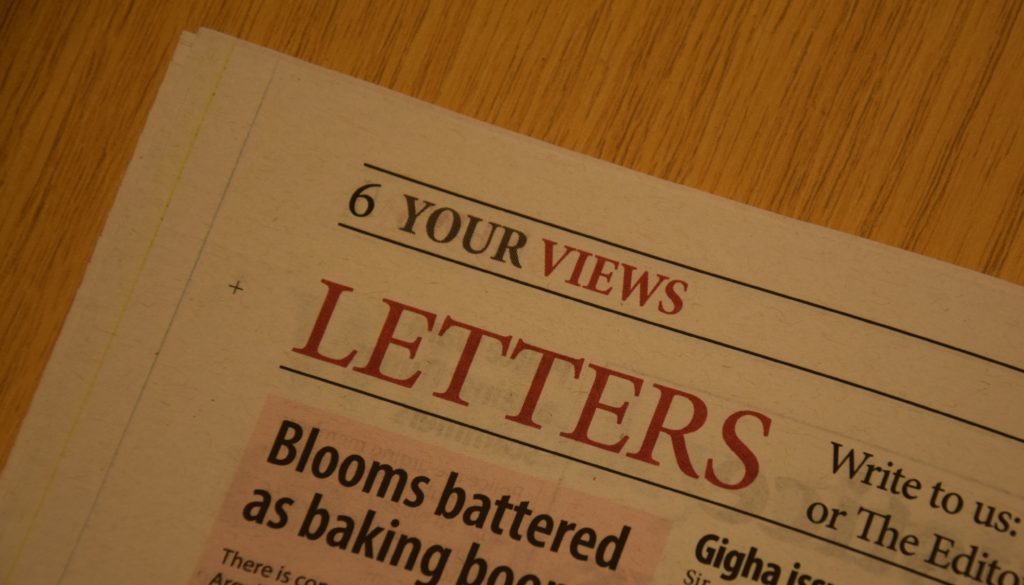 Want to read more?
We value our content and access to our full site is only available on subscription. Your subscription entitles you to 7-day-a-week access to our website, plus a full digital copy of that week's paper to read on your pc/mac or mobile device In addition your subscription includes access to digital archive copies from 2006 onwards.
Problems logging in and require
technical support?
Click here
Subscribe Now
Carradale is not best option for battery storage 
Mr Hughes of ILI Group declared in the Courier, December 10, that 'the existing Carradale substation is the only place in Kintyre and Knapdale where the local electricity network that supplies homes and businesses interfaces with the national grid network, making this the best location for this facility'.
The statement is beyond misleading and takes us for fools.
Both Carradale – and the more suitable battery storage site of Crossaig – share the 132 kilovolt line.
SSEN spent millions ensuring that power generated by the wind farms in Kintyre could be exported and Crossaig is the main export substation – exporting the power northwards via the new 275 kilovolt line and southwards via the Hunterston subsea cable.
The single best place to store this power and put it back into the national grid network is at Crossaig.
The only reason ILI wants to site this monstrosity on our doorstep is because it is, for it and its short-time horizon, the lowest cost construction option.
As it has done elsewhere, ILI wants to build this essential facility as cheaply as it can get away with, flip it and then leave as quickly as possible with its pockets full.
The residents of Carradale and the surrounding communities are NOT being listen to at any level.
The area where it is planning to develop this site is on flood plains.
At the open day when asked regarding this representatives were unable to answer but to say it could be built up. Meaning more visible to the people entering and leaving Carradale.
Also no satisfactory reassurances could be given that the battery storage plant might be a health risk to local residents.
East Kintyre Community Council has grave concerns that if the the residents are not heard, this beautiful part of the peninsula will look like an industrial site and become a ghost town before long.
We would like Mr Hughes to reconsider the statement he has given the Courier and perhaps line the next one with some truths.
Ian Brodie, Convenor, East Kintyre Community Council.
Battery storage unit will be too far from end users
I was unaware of the consultation on November 4 so I didn't attend but I've since found the same material on the ILI website where it states up to 50MW will be stored in lithium batteries.
Wind turbines typically generate 400 to 690 volts alternating current (AC) 3 – Phase so to store this it must be converted to direct current (DC) and I see the site will include transformers and rectifiers to bring the 690 volts AC down to a lower DC voltage.
But then it must be converted back to AC using invertors, so at the point of use it needs to be around 230V AC.
It isn't clear what area it is intended to supply with up to 50MW but I think we can assume it isn't for local consumption, so it makes sense to store this electricity closer to where it is intended to be used.
What cannot be done is to send a DC voltage down a long line, as the losses to resistance will be too great, so it will have to be converted back to a high AC voltage if it is to be transported any distance.
For example, sub-sea cables, such as those carrying wind-turbine generated power over to Ayrshire, will operate at between 150KV and 800KV.
During the aftermath of the storm of March 2013, when Arran and Kintyre were cut off with cables and pylons brought down, we had no supply for 104 hours.
The irony of this was power was being generated right on our doorstep but we couldn't use it.
I couldn't even use the power from my solar panels as they feed the grid and men were working on it.
ILI admit they chose Auchnasavil because it is cheap but we have to suffer the inconvenience and mess, just as we do with wind farm installations and creation of cable runs, to include negligible benefit to the community.
When the wind speed drops below 13 mph and the sun doesn't shine, as happens, the battery storage isn't going to keep the country going for long so we will always be dependent on oil or gas fired power stations, and these cannot be fired up at the drop of a hat, they have to be in stand-by mode at all times.
Brian Gee, Carradale.