Poet pays tribute to 1940s lifeboat rescue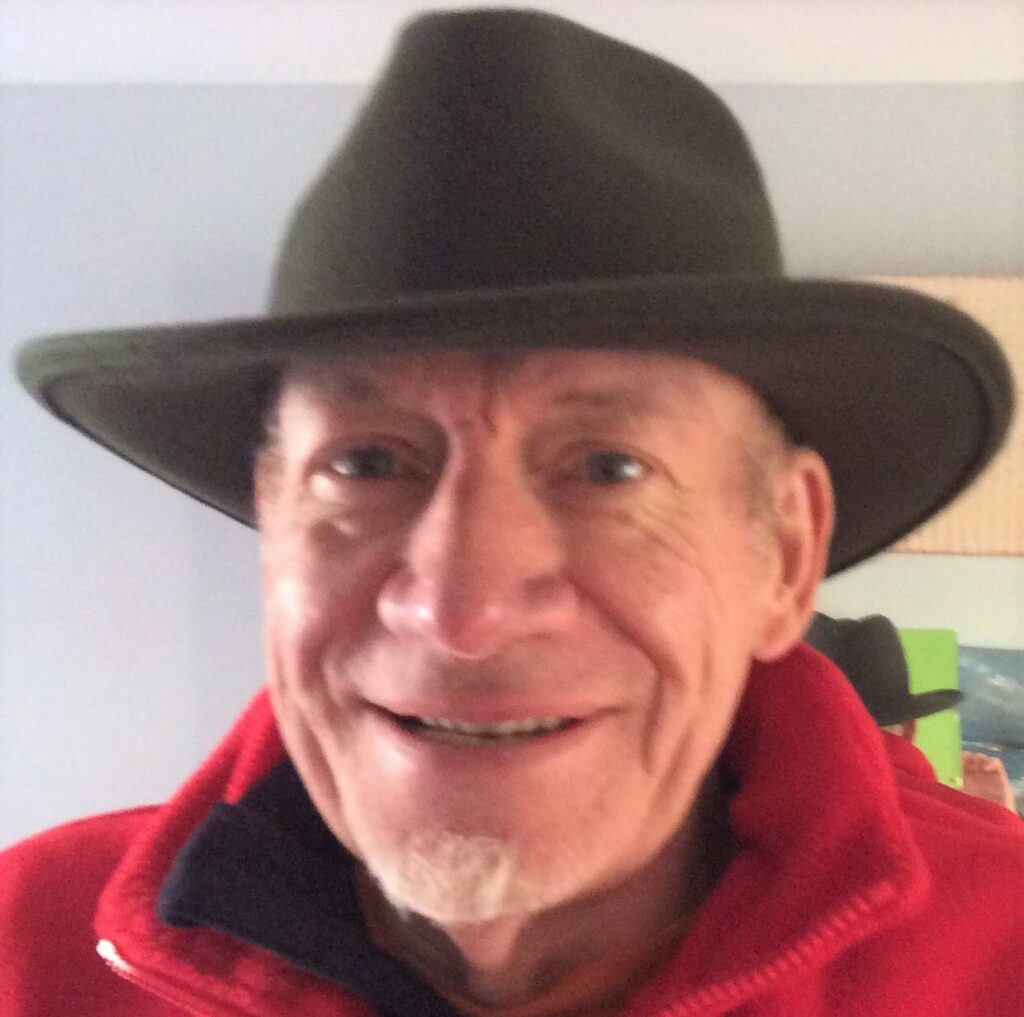 Want to read more?
We value our content and access to our full site is only available on subscription. Your subscription entitles you to 7-day-a-week access to our website, plus a full digital copy of that week's paper to read on your pc/mac or mobile device In addition your subscription includes access to digital archive copies from 2006 onwards.
Problems logging in and require
technical support?
Click here
Subscribe Now
Down Memory Lane
A man who grew up in Campbeltown has shared with the Courier a nostalgic poem he penned about a 1940s lifeboat rescue off Kintyre.
When he was a young boy, Jim McRobert, who now lives in Musselburgh, and his friend David Scott would spend time with sitting with some of the town's older residents on a bench facing the New Quay.
One of those men, Duncan Newlands, and his friends would share with the boys stories about rescues they had been involved in as crew of the lifeboat.
'Duncan had been a member for more than 50 years and coxswain for 14 years at that time,' Jim said. 'When he was a young man, he'd pinched the town's lifeboat to save two young boys whose boat had capsized.
'Among the local fishermen, he was renowned for his brilliant seamanship.
'One story sticks in my mind but, curiously, it is not mentioned in the RNLI logs and that is the rescue of the crew of 25 from the naval trawler Dunraven Castle in 1945 in a severe winter storm.'
Do any readers recall hearing of the rescue described in Jim's poem, as follows?
Dunhaven Castle rescue, January 1945, by Duncan Newlands and crew
The maroon's gone off; not been heard,
Lifeboat crew tucked up in bed,
From door to door, the boys in blue,
An hour spent to raise the crew,
On quayside the team did lack,
A young man offered his name, Black,
Easy said on dark quayside,
Would he cope on such a night?
From harbour-side to the Dhorlin,
Its muzzled flash gave a warning,
Past the Point, then Davaar,
Lighthouse beam a hazy star,
Blizzard flakes yet black as pitch,
Wild the wind, a hidden witch,
Sheets of sleet, bullet-tipped,
Waves around torn and ripped.
The coxswain steady at his post,
A fabled man; a wily ghost,
Took a breath and smelt the air,
'Iron Ledges our prize is there',
Around them roiled each lump of wave,
Their single task a crew to save,
They battled on now, force 10 storm,
Due to 12 if all to form.
For ever onward ticked the hour,
Motor beat metronomic power,
Trashed by current, wind and sea,
Momentum lost when propeller free,
Held so true on compassed course,
Each wave they felt with brutal force,
Battered each with thoughts abound,
True to task cocooned by sound.
McIntyre, he raised a flare,
Help at hand; now they're aware,
By star return across mass of foam,
Blood-red streaks like teeth of comb,
Dan, he spoke of doubt and fear,
That moment now, when they so near,
Each surge of wave made rippled crack,
To dare this challenge and no way back.
How to lead when naught expected,
Bring boat round as directed,
Thro' the surf and into lee,
Dare he risk them to that sea?
Hold her still; one chance; now!
As mush and surf crashed her bow,
Thro' the gap past boiled mess,
Aside the ship; each heaved a breath,
The boy stood green with fear in eye,
Gripped so gaunt, would they survive?
Each felt the rasp of razored keel,
Gave gasp of breath; to squeal of steel,
Heave; the surge; relief; then clear,
Now in the lee no time for fear,
Man the rocket; fired the line,
Missed lone hands, time by time,
Watched the struggle hope, then; hope!
As injured men tried to hold the rope,
Tied, haul in, then all secure,
First on breeches; doubt or sure?
Pull on rope; shrugged off wave,
Fearsome moment; anxious; brave,
Out of water; relief; alive,
Bloodied, gaunt; a need to cry,
Second on breeches, now third and fourth,
Come on steady with prayer and force,
Wrapped in huddle, mug in hand,
Cheered by escape. Now what's the plan?
Eyes on the coxswain. What will he do?
How to escape that fearsome brew?
The route to take? Rocks and surf,
Had they the draft? He sure enough,
One glanced at sea, then ship beside,
Had planned it neat to rising tide,
But now with cargo, men and crew,
Loaded down to face the spew,
It groaned on keel, each battered plank,
By tight-knit group their fear so rank,
Then popped the cork in champagne rush,
To banshee gale o'er sea of mush.
Shredded sheets in curtained drape,
Fought the craft 'gainst watered fate,
As engine throbbed thro' every seat,
Men saw skill that none could meet,
When deep in trough, a final cave,
He stood alone, strong and brave,
Could he get them thro' the foam?
Each battered soul prayed for home.
It climbed, tottered, drunken, wall,
Breached its peak to smash in fall,
All shaken deep within its shell,
Would all survive thro' constant hell,
By ticking clock, minute, hour,
At every toss, boat seemed to cower,
Was it designed to brave these seas?
Thrown about like match-stick trees
Dan, he shouted! He saw a light!
Then Davaar, a welcome sight,
Cleared the Point, then Dhorlin lamp,
Shake off the limbs to ease the cramp,
Each shook the master's hand,
For he had grit when they had sand,
Thanked his crew; each so brave,
In storms alike, few dared to save.
By Jim McRobert.