From Our Files, October 15 2021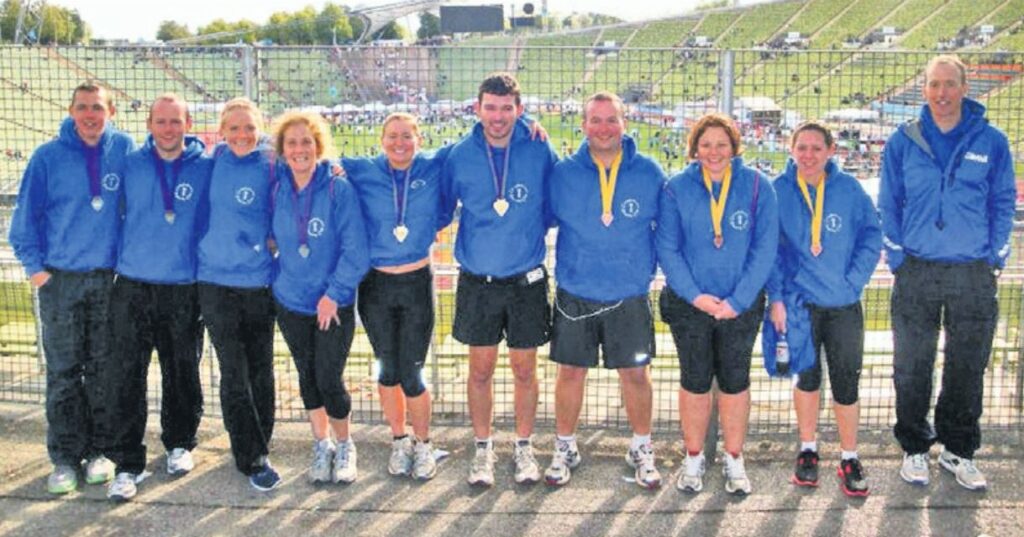 Want to read more?
We value our content and access to our full site is only available on subscription. Your subscription entitles you to 7-day-a-week access to our website, plus a full digital copy of that week's paper to read on your pc/mac or mobile device In addition your subscription includes access to digital archive copies from 2006 onwards.
Problems logging in and require
technical support?
Click here
Subscribe Now
TEN YEARS AGO
Friday October 14, 2011
Campbeltown listed as an NHS deprived area
Campbeltown has been listed as one of NHS Highland's most deprived areas in an annual report.
Welfare reform and rising fuel prices are amongst factors expected to increase the number of people in poverty, NHS Highland has warned.
In the new report, the health board covering the Highlands and Argyll and Bute said poverty was the biggest issue in its fight to tackle inequality.
About 53,000 people were in poverty in the health board area last year.
West Coast Motors congratulated
Councillor Donald Kelly congratulated Colin Craig of West Coast Motors on the success of the Kintyre Express during its first season.
'It is a tremendous success and it's a credit to West Coast Motors,' he told the Mid Argyll, Kintyre and the Islands Area Committee last Wednesday on Gigha.
Councillor Kelly also asked the area committee to write to Transerv about taking down the 'no Ireland ferry' signs on the way to Campbeltown as these have caused confusion for people using the Kintyre Express service.
TWENTY-FIVE YEARS AGO
Friday October 11, 1996
AIE boss 'cautiously optimistic' for ferry
Kintyre residents and business people were waiting with bated breath this week as a decision was finally expected on the biggest unanswered question of the year – the proposed Irish ferry.
The decision on the planned route between Campbeltown and Ballycastle in Northern Ireland was expected as the Courier went to press.
Mr Ken Abernethy, chief executive at Argyll and the Islands Enterprise (AIE), said that he had been promised a decisive response this week from potential operators Sea Containers.
He had two letters lying on his desk – one giving contractors the go-ahead for the construction of a Campbeltown ferry terminal, the other calling it all off.
'If the firm gives a positive answer then the ferry will run in July 1997. If they cannot, we are confident that the service will run in 1998, but we will not be able to offer a service next year,' said Mr Abernethy.
He added that both state-owned ferry operator Caledonian MacBrayne, which had been barred from running the route by the government, and Sea Containers had looked at the route and were convinced it was profitable.
The enterprise company has been standing by ready to invest more than £2 million in the Campbeltown Harbour redevelopment, with a further £1.3 million attracted through the European Objective One programme.
The project, seen as one of the most important for the whole of Argyll for decades, will involve the construction of a terminal, a roll-on roll-off linkspan and berthing facilities, access roads and car parking.
FIFTY YEARS AGO
Thursday October 7, 1971
MoD concerned about refuse tip
The town clerk received a letter from the Ministry of Defence asking the council if the refuse dump at the Aros Moss could be closed down as soon as possible, because of the danger to aircraft from the large number of gulls.
After discussion it was agreed to ask the Ministry of Defence if it would be willing to contribute something towards the cost of a machine for disposing of the refuse.
Treasurer Hulbert suggested that the gulls be killed and, after the town clerk reminded him that some species of gulls were protected by law, Mr Hulbert said: 'Black-backed gulls are regarded as winged vermin and therefore can be shot.'
He added: 'This would be a lot cheaper.'
[Editor's note: This was lawful 25 years ago; it is not today. In the words of the RSPB: 'All species of gull are protected under the Wildlife and Countryside Act 1981 and the Wildlife (Northern Ireland) Order 1985. This makes it illegal to intentionally or, in Scotland and Northern Ireland, recklessly injure or kill any gull or damage or destroy an active nest or its contents. In Scotland and Northern Ireland, it is also illegal to prevent birds from accessing their nests and, in Northern Ireland, it is illegal to disturb any nesting bird. In addition, the Mediterranean gull is protected under Schedule 1 of both acts. This makes it illegal to intentionally or recklessly disturb the birds at or close to their nest or to disturb their dependent young. However, the law recognises that in certain circumstances control measures may be necessary. Simple nuisance or minor damage to property are not legally sanctioned reasons to kill gulls.']
ONE HUNDRED YEARS AGO
Saturday October 15, 1921
Spud Tamson for Argyll
The Glasgow News says that there is now confirmation of the statement made recently that among the constituencies to be contested by the Independent Liberals at the next election is Argyll.
This stronghold of Sir William Sutherland is to be attacked by that soldier-journalist-author, Captain R W Campbell, whose Spud Tamson, a wartime sketch, gained him some notoriety five years ago. It is expected that Captain Campbell will open his campaign shortly.
Mr WMR Pringle, ex-MP, will speak in Oban on behalf of the new aspirant, while Mr Ian Macpherson MP, Minister of Pensions, is to address a meeting at the same centre in support of Sir William Sutherland.
Thunder storm at Campbeltown – an awesome spectacle
By Sergeant N Morrison
On Wednesday evening 5th inst at about 8.30pm a thunderstorm of tropical intensity broke over the town and district. It came from the east and was travelling westwards. The sky was dark and lowering, but the rainfall was rather light.
The electric storm increased to intense violence about 9pm and for about an hour and a half afterwards vivid flashes of lightning and peals of thunder were almost continuous, averaging about 10 flashes to the minute.
When the fireworks were at their height, the sight was gorgeous, awe-inspiring and of a splendour which baffles description.
The writer, when standing at Dalintober Quay, watching the lightning display, could plainly see with every flash the houses along the Askomel shore, the boatyard, the outlines of ships at the Old Quay, also the streets and buildings could be discerned with noonday clarity.
Very often the flashes were double and treble and some even repeating themselves up to six times. The superb fluttering of light was of startling beauty and dazzling splendour, momentarily illuminating the sky from horizon to horizon.
Accompanied by this brilliant display of lightscape were sharp cracks and outbursts of thunder, which rumbled, reverberated and re-echoed throughout the landscape with an eerie sort of foreboding effect.
The phenomenon was characterised by a high percentage of fork lightning, which is most unusual in our temperate zone.