From our Files, July 30 2021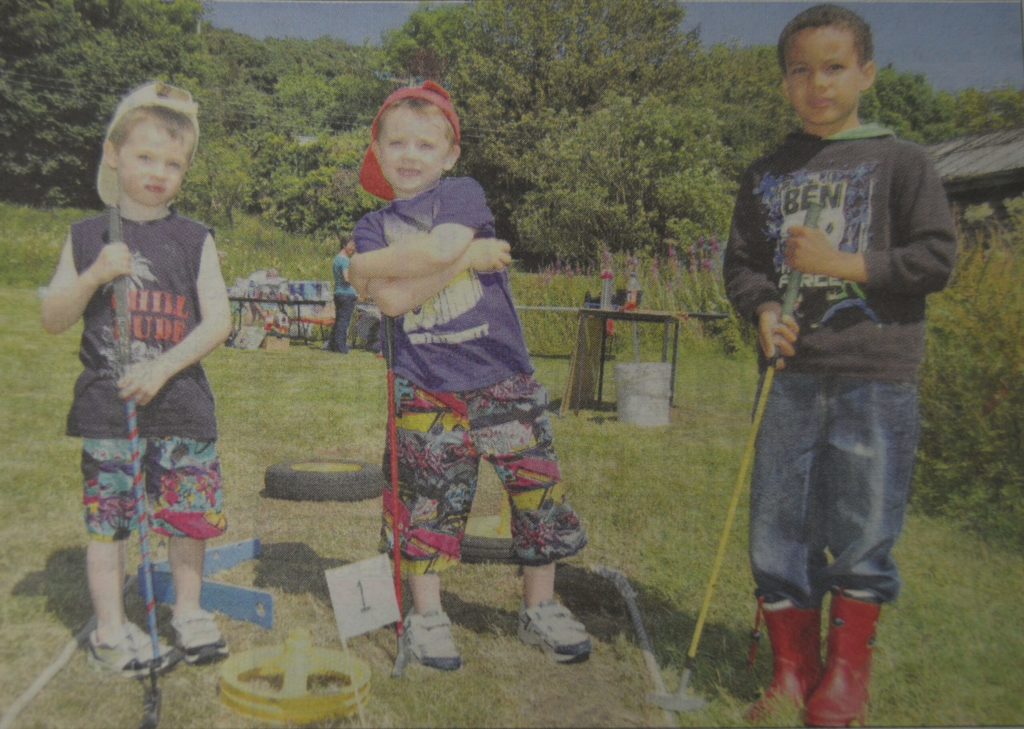 Want to read more?
We value our content and access to our full site is only available on subscription. Your subscription entitles you to 7-day-a-week access to our website, plus a full digital copy of that week's paper to read on your pc/mac or mobile device In addition your subscription includes access to digital archive copies from 2006 onwards.
Subscribe Now
TEN YEARS AGO
Friday July 29 2011
Campaign to tackle fuel theft
Rural crime is on the rise with thieves targeting so many farms that Kintyre Agricultural Show has been chosen for the launch of a campaign.
Crooks are finding farms and remote homes easy pickings for heating oil, quad bikes,
machinery and ripping out piping to sell for scrap.
Police are so concerned that Kintyre Crime Prevention Panel has worked with Strathclyde Police and the Scottish Agricultural College to design and produce a brochure to help reduce the chances of anyone becoming a victim of these crimes.
A rise in domestic fuel prices could be connected to the recent increase in the number
of thefts of heating oil and fuel being reported to the police. Statistics show a pattern
of these thefts increasingly taking place in more rural areas; only this week a lorry
on Islay had its tank siphoned.
The Association of Chief Police Officers says this is a major national policing challenge and it will hold its inaugural rural crime seminar in November this year.
Chief Inspector Marlene Bailie, Campbeltown, said: 'The brochure contains excellent advice on how to safeguard against fuel theft.
'Unfortunately, we have experienced a rise in this particular type of acquisitive
crime, predominantly in outlying areas.
'Although we have increased our policing patrols in rural communities, this leaflet will give householders further preventative options and security considerations, which we hope will further deter any opportunist thief from targeting their property.'
As well as giving practical advice on ways of protecting oil and other possessions, the
brochure provides useful information in relation to suspicious people and vehicles
seen in or around farms and outlying properties.
The brochure forms part of a home security initiative involving Argyll and Bute Care
and Repair, which is being launched by the panel at this year's Kintyre Agricultural
Show.
TWENTY FIVE YEARS AGO
Friday July 26 1996
Practice mine talks to take place
Campbeltown fishermen and the Royal Navy plan to meet in an effort to find an amicable solution to a problem which has arisen in recent months.
On about eight occasions since February, fishing boats have snagged their nets, which
cost upwards of £4,000, on Royal Navy practice mines.
It is believed the mines have been moved by some unknown force. Possibilities include a force of nature or the mines being picked up by other vessels which have then dumped them outwith the designated areas.
A Royal Navy spokesman said: 'The practice mines were accurately fixed to the seabed within specifically designed areas when mine practice areas were established at the beginning of this year.'
Under normal circumstances, the cost of damage and inconvenience caused by MoD
debris can be claimed under rights of compensation and several claims are currently
being processed. Members of the Clyde Fishermen's Association and representatives
of the Royal Navy plan to meet in an effort to find an amicable solution to the
problem.
Patrick Stewart, secretary of the Clyde Fishermen's Association, said it was
important for both sides to meet in an effort to find a solution which would allow each
to continue going about their business unhindered. A provisional date of August 17
has been set for the meeting to take place, possibly in Campbeltown.
FIFTY YEARS AGO
Thursday July 29 1971
Bleak outlook for fishermen
Catches by ring-net and pair trawl were lower than in 1969.
The decreases in the catch and the catch per arrival by pair trawl were fairly small at about 18 per cent and 7.5 per cent respectively, but for ring-net they were much
greater at 36 per cent and 47 per cent respectively.
In this period, 60 per cent of the catch by ring-net was composed of two and three-year-old fish in almost equal proportions. One-year-old herring made up about 10 per
cent of the catch, the remaining 30 per cent being fish of more than three years of age.
The pair trawl catch showed a similar age composition but with a higher
proportion of one-year-old fish.
The indications are that the 1968 year class is very weak and while that of 1969 is
appreciably stronger, it cannot be classed as better than weak to moderate.
On this basis, there seems little prospect of an immediate improvement in the Clyde
herring fishery in 1971 – at least before mid summer when the 1970 year class will
begin to appear in the catches.
Local DJ on Radio 1 Club
The voice of Kenny Johnson, Campbeltown's popular disc jockey, was heard by
millions of BBC listeners on Friday.
Kenny, DJ with the Zeppelin Mobile disco, was interviewed on the Radio 1 Club
programme by leading BBC disc jockey Stuart Henry, when it was broadcast from Oban.
He was also a guest DJ for the day and appeared live with top beat group Hot
Chocolate. The Zeppelin disco is one of the most modern in Britain. It is managed by Jack Campbell, a Campbeltown dental mechanic.
ONE HUNDRED YEARS AGO
Saturday July 30 1921
Medical Officer's report
The report by the Medical Officer of Health for the quarter ending 30th June 1921
was submitted as follows:
Population: According to the recently taken census, the population of the burgh is
now 6,746, as compared with 7,625 in 1911, a fall of 879, although the figure is 174
more than the registrar General's estimate for the year 1920.
Births: The total number of births registered during the quarter was 54, equivalent to
an annual birth rate of 32 per thousand. Sixteen were registered in April, 22 in May and 16
in June. Of the whole, 27 were males, 27 females and six, or 11 per cent were
illegitimate.
Marriages: The total number of marriages registered was eight, equivalent to an
annual marriage rate of 4.7 per thousand.
Deaths: The total number of deaths was 28, equivalent to an annual death rate of
16.6 per thousand. Nine were registered in April, 10 in May and 9 in June. Four of the deaths were of infants under one year and 13 were persons over 65, of
whom five were octogenarians. One death was due to tubercular disease; two to
influenza with complications, four to pneumonia, two to malignant disease, one to violence, seven to disease of the heart and the remainder to various other courses.
• The use of the term 'illegitimate' was discontinued on birth registers and
certificates after 1918. The Registrar General for Scotland issued guidance to
registrars that it should no longer be used for new entries, the National Register of
Scotland says, but Campbeltown decided to differ.
Up until 1919, death certificates would also carry the word 'illegitimate' next to the
name of the deceased. To be born out of wedlock carried a huge social stigma. 'Malignant disease' was the phrase used for cancer.