New online service set to revolutionise the way horse and livery owners connect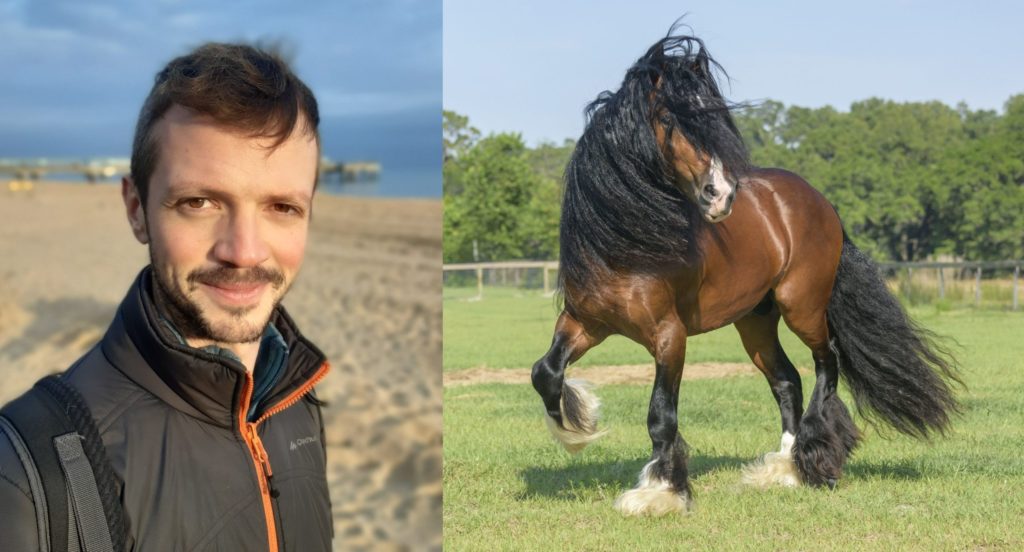 Want to read more?
We value our content and access to our full site is only available on subscription. Your subscription entitles you to 7-day-a-week access to our website, plus a full digital copy of that week's paper to read on your pc/mac or mobile device In addition your subscription includes access to digital archive copies from 2006 onwards.
Subscribe Now
Argyll has a large community of passionate equestrians whose horses are their pride and joy.
Many without their own pastures will know the struggle of choosing a suitable home for their horses and ponies.
Established during lockdown, Amazingrazing, a revolutionary UK-wide online service connecting horse owners searching for grazing areas with land owners looking to rent land for livery, could be the answer to this problem.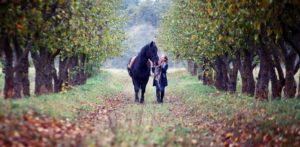 In a similar format to an online-dating site, the professionally managed service makes it easy for reliable and trustworthy horse and livery owners to connect.
It has a slick interface and lightning-fast search and filter system which allows users to create profiles and get matched instantly to nearby owners in their area. The site will be review-based to ensure all members meet the high standards required.
Founder Felix Newall-Smith, who is based in Dorset, said: 'Amazingrazing modernises the way horse and livery owners connect, giving everyone a long-awaited place necessary to build great relationships before even meeting. No more stressed-out horse or livery owners will mean happier healthier horses – and humans.'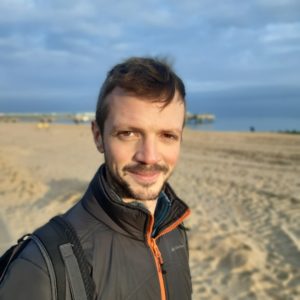 The concept for Amazingrazing came to Mr Newall-Smith, aged 34, six years ago when he owned a horse in The New Forest and struggled to find somewhere suitable when the livery yard closed down.
He saw the need for a professionally managed service when he realised the only way to find places currently was through social media groups, local connections or 'outdated websites'.
'I thought it was mad that in this day and age, the main way people find livery is word-of-mouth and Facebook groups,' Mr Newall-Smith said. 'I thought there must be a better way.'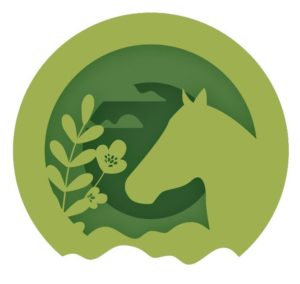 After being made redundant from his job shortly before the Covid-19 pandemic began, Mr Newall-Smith, a design engineer who studied at Bournemouth University, decided to develop Amazingrazing with his free time at home during lockdown providing the perfect opportunity to get the business off the ground.
Livery owner and equestrian business consultant John McDonald said: 'I work with liveries and meet horse owners every day and know that finding the right horse owners for your yard is critical.
'Liveries are a community and getting the right balance of personalities is important to help develop harmony on the yard. Amazingrazing allows livery and horse owners to get to know each other before making a commitment. This, I am certain, will help greatly to take the stress out of running a livery and owning a horse.'
Find out more about Amazingrazing, which officially launches in June 2021, at Amazingrazing.co.uk.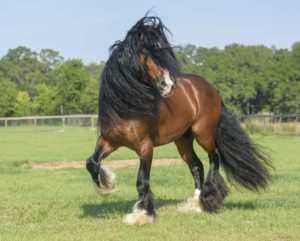 Amazingrazing: Timeline from concept to company
The problem:
A lot of horse owners like the livery they are at but when they move they struggle to find one which has similar features as most liveries don't have websites and, if they do, they are often out of date.
Livery and horse owners often clash over the best way to look after the horse. To the owner, the horse is an extension of their family and they want to make sure it is done correctly, however, often the livery has different ideas on how this should be done, and this often leads to disputes.
The cost of livery can be considerable, sometimes similar to renting a flat. A lot of the time, there are no contracts between either party, so when things go wrong, it can get messy quickly and there are many horror stories from both sides. Issues such as neglect of horses, horse owners leaving the horse and not returning, unpaid field rent and bullying are just some issues. There are dedicated Facebook pages for both bad liveries and bad horse owners.
Livery yards in general don't struggle to find horse owners but they do struggle to find horse owners that are reliable and trustworthy, pay on time, aren't difficult to work with and look after their horse properly. They want a service which allows them to vet horse owners and their horses before they meet them.
Equally, horse owners want to be able to vet liveries before travelling long distances and committing to large amounts of money to a yard that does not have the facilities they are after.
The solution:
When using the Amazingrazing site, users can:
Create a profile,
Search and view results,
View livery or equine owners' profiles,
Wave hello (like),
Favourite other users,
Send a message,
Use of the chat forum,
Leave reviews when a partnership ends.
What has been done so far?
In the last year, Amazingrazing founder Felix Newall-Smith has conducted surveys with horse and livery owners, created a Facebook page which has so far amassed 1,400 followers, developed and tested a 'click through' website with potential future users. He then started the ball rolling with a Weymouth-based web developer and the website, which is now 80 per cent complete, is due to launch in June 2021.
To get the word out about Amazingrazing and raise the business profile, so far Mr Newall-Smith has employed a guerrilla marketing technique using social media presence, brand ambassadors, online influencers and targeted equestrian business networking events with great success so far.
Predictions for the future:
With very little competition, Mr Newall-Smith believes that Amazingrazing will quickly take over the market. Once established, there are plans to improve the service, giving members greater benefits such as training on how to look after a horse and how to improve livery businesses as well as an Amazingrazing app.