From Our Files, January 15 2021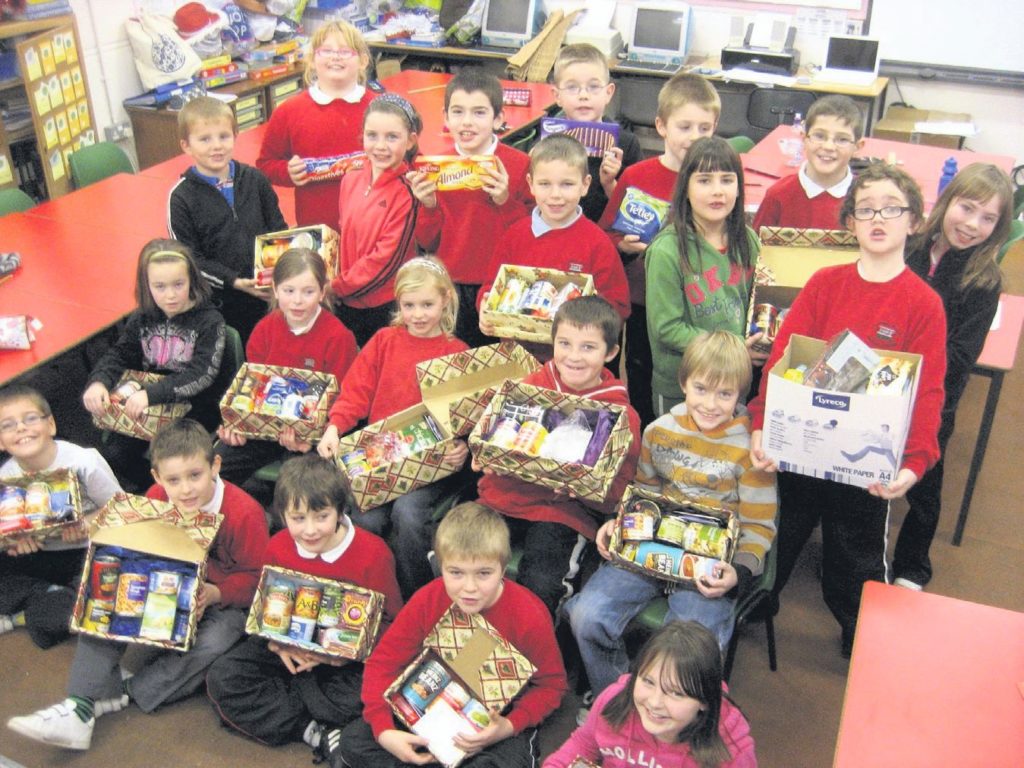 Want to read more?
We value our content and access to our full site is only available on subscription. Your subscription entitles you to 7-day-a-week access to our website, plus a full digital copy of that week's paper to read on your pc/mac or mobile device In addition your subscription includes access to digital archive copies from 2006 onwards.
Subscribe Now
TEN YEARS AGO
Friday, January 14 2011
Saving Skykon
He's done it before and he wants to do it again. First Minister Alex Salmond, speaking in an exclusive interview with the Campbeltown Courier, said that if he and his government fail to save the Skykon factory, it won't be for want of trying.
Negotiations are taking place behind the scenes and he has met with potential buyers.
The Courier asked the first minister the question that everyone in Kintyre would ask him, especially the 100-plus workforce left in the lurch at the wind turbine tower manufacturer at Machrihanish after the collapse of its Danish owners: 'Can you save the factory?'
Mr Salmond said: 'Nobody can give an absolute promise. At this stage, these are difficult negotiations but I am deeply committed to this plant and I am going to strain every sinew to save these jobs, not for the first time but for a second time. I am hopeful that it can be done.'
He added: 'I have been personally in touch with potential buyers of the Machrihanish factory. I know the area and I think it is a great plant with a great future and a fine workforce and these are great assets for a potential buyer.'
TWENTY FIVE YEARS AGO
Friday, February 2 1996
Call for media campaign to launch ferry
The vice-chairman of the new Argyll and Bute Council planning, development and tourism committee is calling for a major public relations drive in Ireland to support the launch of the proposed ferry link between Campbeltown and Ballycastle.
Councillor David Webster said the service should be marketed as a new 'gateway to Scotland' in Irish newspapers, and on television and radio.
He told the Courier that he believed the creation of the new council offered a 'never to be repeated' opportunity to put Argyll and Bute back on the tourism map.
Mr Webster called for the creation of four local marketing groups, including one for Mid Argyll, Kintyre and Islay, to bring together councillors and trade representatives.
Mr Webster also wants more done to persuade television companies and film makers to use locations in Argyll and Bute, more done to attract business conferences to the area and better facilities for sailing.
He is also suggesting persuading ship operators to offer week-long cruises in Argyll and Bute similar to ones run in Norway.
Mr Webster said: 'Argyll and Bute is on the threshold of a boom in tourism and economic development, but only if the council takes and maintains a lead in promotion, publicity and development, albeit in co-operation with Argyll and the Islands Enterprise and the new area tourist board.'
FIFTY YEARS AGO
Friday, January 15 1971
Piped TV charges to be raised
Weekly piped television charges are to be increased at the beginning of April from 2s 9d to 3s 6d. Rediffusion Ltd announced this week in a letter to Campbeltown Town Council about the service in the town.
Mr CM Payne, general manger of Rediffusion in Scotland, states that the increase is made necessary by the 'uneconomic nature' of the operation to 'duplicate' the network to allow for provision of BBC1, BBC2 and STV colour television on the relay.
Mr Payne writes that the Rediffusion board of directors accepted his recommendation to proceed with the necessary engineering works.
Of the increased charges to subscribers, Mr Payne writes: 'We are naturally concerned in having to take this step, but as I mentioned above, the service is presently uneconomic, and in order to bring the network up to a standard capable of distributing at least thee colour programmes on 625-lines standard as well as the 405-lines standard transmissions, we shall require to spend a large sum of money.'
ONE HUNDRED YEARS AGO
Saturday, January 8 1921
Sparks and Flashes
Mr Duncan Macdougall Snr has given up the local agency for Singer's Sewing Machines, which he has held for 20 years, and is being succeeded by his son Mr D Macdougall Jnr.
***
Visitors of Campbeltown Poultry Show had a tangible reminder that 'oor birds' have much more than local fame by seeing on view the Larkhall Jubilee Silver Cup, a handsome trophy, valued at 25 guineas, which was won by Kilkerran greys at Larkhall's great jubilee event.
***
The local Ne'erday 'Marathon' Jock v Geeke came off in the Showfield at half-time during the match between Drumlemble and Hearts. The race had a most satisfactory finish – both won!
The spectators were generous and the doughty runners were the richer by £10s 5d each.