Down Memory Lane, November 6 2020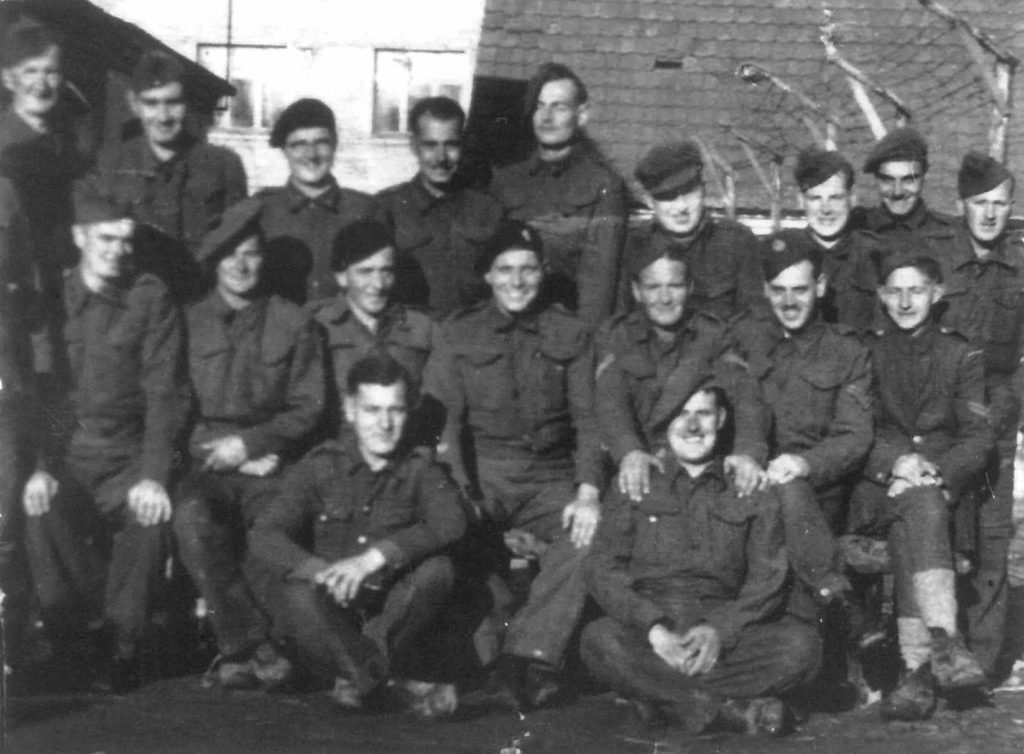 Want to read more?
We value our content and access to our full site is only available on subscription. Your subscription entitles you to 7-day-a-week access to our website, plus a full digital copy of that week's paper to read on your pc/mac or mobile device In addition your subscription includes access to digital archive copies from 2006 onwards.
Problems logging in and require
technical support?
Click here
Subscribe Now
Gunner Neil MacLean's previously unpublished Second World War diary
In June this year, at the time of the 80th anniversary of the 51st Highland Division's surrender to overwhelming German forces at St Valéry-en-Caux during the Second World War, the Courier appealed to readers to share their stories.
Many soldiers were killed and wounded during the battle, and thousands were taken as prisoners of war afterwards, something which had a huge effect for many years on towns including Campbeltown.
Calum MacLean, from Kintyre Gardens, got in touch, offering to share with the Courier his father Neil's previously unpublished war diary, written after he became a prisoner of war at Stalag XXB camp following the 51st Highland Division's surrender.
Neil's children, Calum, Elizabeth and Roddy, knew nothing of the diary's existence and only discovered it after his death.
Neil, who was born in 1909 and lived to be 94 years old, was working at the creamery in Campbeltown when he was called up for the war. He was meant to be getting married that year but it was put on hold. Jessie, who was from Glasgow, waited the five years he was a prisoner of war.
The couple married not long after Neil returned home. They had twins Calum and Elizabeth in August 1946. In later years, Calum joked with his dad that he made up for lost time! Two years after the twins were born, the couple welcomed son Roddy.
Sharon Scott, Neil's granddaughter, painstakingly transcribed the 7,000-word diary, which was written in Neil's style-of-the-time handwriting.
As well as the diary, Calum also provided several photographs of Neil, taken both during and after the war.
After some delays in acquiring the diary and photographs, caused by the Covid-19 pandemic restrictions, it seemed fitting to begin serialising the diary this week, ahead of Remembrance Sunday, as everyone's thoughts turn to servicemen and women who fought in the two World Wars and later conflicts.
June 12 1940
Went into action at St Valery on June 11 1940 and had a very doubtful time, but had no thoughts of being taken prisoner. My first thoughts of the Germans were not very high as one of them had taken my box of matches. Entered St Valery with Alex McKinven but during the bombing and shelling raid I lost him.
When captured we were marched off to a field near by where I lay down nearly exhausted and by the time we were ready to move off my clothes were dry (which got wet when trying to board the warships).
We were gathered together and marched off till darkness and put into another field. We received one tin of McConnachie rations between five men, just a mouthful but it tasted lovely as it was my first taste of food for about four days.
Then we lay down with the grass for a bed and the sky for a blanket, as when captured I had nothing with me, just as I came out of the water after trying to reach the boats. I had no smokes, just when I could have done with one.
June 13 1940
When I woke up, I thought I was still was dreaming (as I had a restless night with the Germans after matches) as the field was packed with 100s of our bags and 1,000 French soldiers.
The German soldiers were round the outside of the field with machine guns etc. Breakfast, we had a small piece of bread and cheese, then we were sorted out from the French.
We were just ready to move out when some new prisoners were moving in and Alex with them, so I went over and had a few words with him and started our journey from there together.
Marched all day till darkness, I thought I would never manage the end of the journey but managed to crawl on till we were put into another field. Nothing to eat, so off to bed with Alex.
June 14 1940
Up at day break and off once again, nothing for breakfast, but did not feel too bad.
Marched all the time up to June 22. Route of the march: June 1940, kips: 14th – Forgesles, 22; 15th – Ligniers Chatelaime, 25; 16th – Arraines, 23; 17th – REST Catalion; 18th – Donnait-en-thil, 32; 19th – Doullens, 25; 20th – St Pols, 32; 21st – Bethume, 27; 22nd – Seclin, 37; 23rd – Tournai (Belgium), 28; 24th – Ronnaix, 25; 25th – Marie-Leoide, 16; 26th – Aalst, 25; 27th – Lokerln, 27; 28th – Moor Beke, 12, then train to Holland; 29th, 30th and 1st July – on barge to Germany, Emmerech; then to Bochile camp for six days and on to Schoken. P.S. The names may not be spelt correctly.
During the march we had very little to eat, but managed to get little snacks from the French girls and now and again a smoke. Thirst was the most outstanding but had a pail to get water.
'The gold rush' was never in it, on this march. I would not sleep at night so had to walk about most of the time as it was chilly at night but very warm during the day.
After my first day marching I still feel fine and fit, many of the boys had to fall out and they were put in a lorry.
June 23 1940
We left France and entered Belgium. My first sight of Belgium looked wonderful after leaving what had seemed a dreary France. We did not get many snacks here as the people were frightened from the guards. Met most of our officers here and had a few words which Captain Lewis, and received 100f between five of us.
Nothing exciting happened in Belgium but still very hungry. Some lovely houses there.
Continued in next week's Courier.