FROM OUR FILES, June 7 2019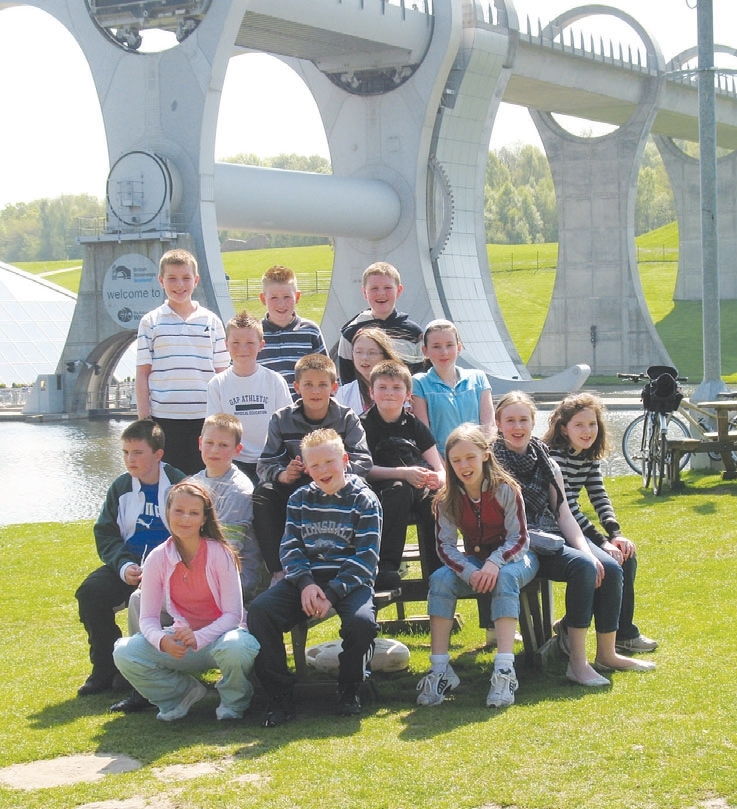 Want to read more?
We value our content and access to our full site is only available on subscription. Your subscription entitles you to 7-day-a-week access to our website, plus a full digital copy of that week's paper to read on your pc/mac or mobile device In addition your subscription includes access to digital archive copies from 2006 onwards.
Subscribe Now
TEN YEARS AGO
Friday June 5, 2009
Family do well at Mòd
Mother and daughter have done it again and will be going through to the National Mòd in October. AnneMarie McLean and daughter Chelsea won their duet section when they participated at the Provisional Mòd competitions recently held in Stirling.
AnneMarie also took silver in her solo performance by taking first place; she also received a second and fourth for her performances. Chelsea took third place in her solo performance.
TWENTY-FIVE YEARS AGO
Friday June 10, 1994
Death on the Mull
It could be months before the cause of the Chinook crash which claimed the lives of 29 people last Thursday night is known.
Accident investigators have a painstaking task ahead of them.
Almost as soon as news of the crash reached the helicopter's base at RAF Odiham in Hampshire, its maintenance records were impounded as evidence.
The crew's health and service records will also be examined in minute detail for clues to the cause of the tragedy.
Speculation has been rife as to why the Chinook flew into the hillside behind the Mull of Kintyre lighthouse with some of Britain's best anti-terrorist brains on board.
Police were quick to rule out an IRA bomb or rocket as the probable cause. The day after the crash, Superintendent Jim Guy of Strathclyde Police said there had been no evidence from the crew of any problems before the tragedy.
He said the evidence available suggested an accident rather than terrorist attack. The scene of the crash was sealed off almost immediately and an air exclusion zone was imposed.
Although most of the wreckage was left for accident investigators to examine, it is understood Royal Ulster Constabulary Special Branch officers removed boxes and cases containing secret papers on Friday morning.
On Saturday, 50 personnel from RAF Machrihanish were drafted in to help find and catalogue debris from the crash.
FIFTY YEARS AGO
Thursday June 5, 1969
Kintyre could be surfers' Mecca
Kintyre could become the major centre in Britain for surfing if the enthusiasm of two young men gets the encouragement it deserves.
One of them, George Raynes, of Bishopbriggs in Lanarkshire, is secretary of the Scottish Surf Club, and with his treasurer, James Short of Glasgow, has just completed a preliminary survey of several of the Kintyre beaches with a view to exploiting them for the sport of surfing.
George has surfed on beaches all over Britain and also in the Channel Isles and in Europe and he thinks that the beaches at Machrihanish and Southend could become the Mecca for British surfers and the venue for the British Championships.
He was particularly impressed with the waves at Machrihanish but thinks Southend has great potential as well.
He told the Courier: 'The possibilities here are tremendous. These beaches are essentially accessible from the central belt of Scotland, in fact from all over Britain when one considers the air service, and the weather records show that there is plenty of sunshine and the water is warm compared to the waters off the east coast of England, for example.
'In fact, I've been told that Kintyre topped the sunshine league in Britain last year.
'The water is so warm, comparatively speaking, that the sport could become an all-year-round activity in this area. In the winter one would have to wear a wetsuit, of course, but the conditions are ideal and the wave forms have great potential – after all, they are coming straight in from the Atlantic over the north of Ireland.
'What I'd like to see is a surf club established in Campbeltown. It could become a great asset from a tourist and amenity point of view.
'And any Kintyre people who really took up the sport would have a great advantage over other surfers when it comes to competition because they have the benefit of readily available beaches all year round.
'If this club gets going, the chances are that the British surf champions in the years to come will be Kintyre people.'
ONE HUNDRED YEARS AGO
Saturday June 7, 1919
Orr Ewing Cup
Footballers were favoured with beautiful weather last Saturday and the games played on Kinloch Park in the Orr Ewing Cup competition brought together very large gatherings of spectators.
The match in the afternoon was brought to a sudden termination by an unfortunate dispute over the award of a goal. The opposing teams were Kintyre and HMS Thames.
Kintyre opened strongly and after 20 minutes' play had scored twice. The dispute arose over the award of the second goal, which Thames claimed to be offside.
The referee, Mr Duncan McCallum, an old Hearts player, was of a different opinion, and on his allowing Kintyre the goal, the naval team without more do walked off the field.
It is understood that the Thames team intimated to the league at the weekly meeting on Monday night their withdrawal from the competition.
The teams were: Kintyre – Jas McKinlay: James Black and Archd Sharp: M Muir, A McCrank and T Cameron: R McGeachy and D Brown: Dan McNaughton: N Scally and J Donaldson.
HMS Thames – Meese: Jesseman and Love: McCloud, Hirst and Fernie: Dunnell and Weekes: McGeachy: Slynn and Segrott.
Referee – Mr D McCallum.
In the evening, the opposing teams were Campbeltown and Kilbrannan. A week previously Kilbrannan had inflicted a 6-1 win over a naval team: against Campbeltown on Saturday they found the tables turned on themselves, and with the same score repeated they had to suffer the chagrin of a five-goal margin.
It was hard game, but high scoring seldom adds to the vim or interest of any match and so it was here.
Campbeltown from the kick-off may be fairly said to have had the measure of their opponents, but while they were the better 11, on play there was nothing like a 6-1 goal margin between the teams.
Campbeltown owed their comfortable lead mainly to the masterly play of their centre forward, Archd O'May. This young footballer was home on furlough from the Rhine Army, and his display was undoubtedly the feature of the game. He is a fearless player with a rare turn of speed and a most deadly shot.
At least three of six goals came from his foot, and were beautifully taken, while he was the means of a fourth which he gave the right wing the honour of finishing.
Kilbrannan's solitary goal was well taken by Brown after a clever break through and an individual run.
Kilbrannan has material for the making of a team that should get much better results than they have so far achieved.
The players are keen and individually have a lot of football in them, but an almost entire absence of method both in attack and defence spoils their chances.
The teams were: Campbeltown – A McCallum: G Quigley and Chas McKinven: D Kelly, J McDonald and John Martin: Chas Black and Arch Black: Arch O'May: W McKillop and James Martin.
Kilbrannan – John McIntyre: D Bannatyne and Wm Gilchrist: J Short, N McKenzie and James Boyce: D Gilchrist and M Brodie: C Kelly: D Mathieson and J Brown.
Referee – Mr W Mustarde.