Glenbarr cyclist's enduro extreme experience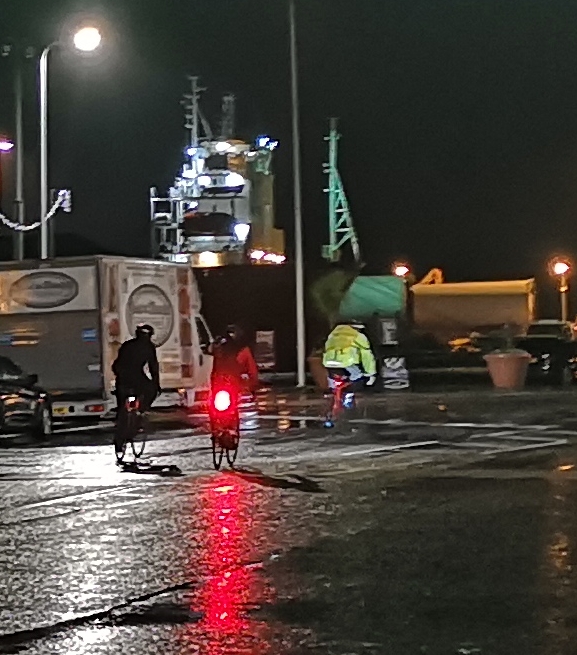 Want to read more?
We value our content and access to our full site is only available on subscription. Your subscription entitles you to 7-day-a-week access to our website, plus a full digital copy of that week's paper to read on your pc/mac or mobile device In addition your subscription includes access to digital archive copies from 2006 onwards.
Subscribe Now
A two wheeled West Kintyre athlete found just 60 of a 450  mile non-stop charity challenge more than he could handle.
Army reservist and Kintyre Wheelers chairman, Colour Sergeant Robbie Semple, admitted that part way through his 60 miles he was suffering from what cyclists term 'the bonk' as his legs turned to jelly.
Semple had joined world endurance mountain biker, Richard Rothwell, who rode from Greenock to Shieldaig in Sutherland,  as part of Lap of My Mind's (LOMM) British 10 rider, coastal endurance cycle, to raise awareness of mental health.
Semple said: 'The challenge was deliberately started at Clifton Suspension Bridge in Bristol to raise awareness of higher suicide rates during the dark winter months.'
Rothwell rode leg four from Friday December 7 to Sunday December 9,passing through Loch Lomondside, The Rest and Be Thankful, Lochgilphead, Kennacraig, Carradale, Campbeltown (twice), Oban, Fort William, Invergarry and Loch Carron.
Rothwell could not praise the drivers of Argyll and Bute highly enough and said: 'Despite my concerns about traffic, and large trucks in particular, I was treated to the most courteous and safe driving I have ever experienced in the UK.
'In 450 miles there was not one single moment of concern or close pass. This is how it should be.'
Rothwell added: 'Approaching Greenock in the van was intimidating. As we turned up the Clyde, a massive dark grey wall of torrential rain swept in and sent the windscreen wipers into overdrive.
'I was called in as a late substitute for Mike Hancock who sadly could not take part.
'I was confident that I had the required fitness, skills, and equipment, as I had recently been bashing around the tricky broken hilly roads of Northumberland on my superb Trek Emonda Disc road bike.
'I had a fantastic support crew in Angus, Gayle, and John, and I was very much looking forward to a big adventure, despite the horrendous weather situation.
'A deep low pressure system had started battering the north west and I was riding straight into its path at just the wrong time.
'Weather warnings had been issued, the average wind speed would reach 50mph+, and lots of heavy rain was guaranteed.
'Still, my logic was to dynamically risk assess the situation; if things got too hairy, I would stop and not continue unless safe to do so.
By the time I left Roseneath I was throughly saturated and needed to change gloves frequently. This set the tone for a very wild and long night.
'Some shelter was occasionally enjoyed on eastern roads but crossing over to western areas, and dealing with side-winds that literally pulled the bike out of my hands was incredibly mentally and physically demanding.
'Climbing the mighty Rest and Be Thankful was a turning point though.
'The weather was atrocious but the mountains loomed blacker than night sky either side of me.
'The road rose and car headlights hovered high in the distance, which told me the top had to be earned.
'A howling headwind tried its worst to hinder my progress but the adrenaline was really flowing now and I was feeling alive and focused.
'At Lochgilphead, I was delighted to hook up with Alex Flinn, and soon after Robert Semple, who would escort me around the southern end of the peninsula. Lucky them!'
'The storm was at absolute full force around midnight. Campbeltown was desolate, deserted, and windswept and we headed out to Southend, on the Learside Road, probably the spot that was bearing the greatest impact of the storm.
'Alex and I were stunned and mesmerised at one point by the way the rain was whipping along the black tarmac in great thick white swirls, like spin drift snow.
'We could barely raise our voices above the deafening wind that sounded and felt like a blast from a freezing jet engine.
'I had covered 200 miles in 16 hours by 4pm. This was way below my original schedule but there was no way of going any faster.
'It took a massive effort just to keep moving at any speed and trying to force the pace would risk exhaustion.
'I was worried that if the weather did not improve, my target of 450 miles in 48 might become very tight or unreachable.
'The idea of riding the whole leg in one hit had previously crossed my mind but the weather situation absolutely slammed the door on that option.
'I was cold, fatigued, and also aware that my hard working support crew would also appreciate some respite or at least a substantial break.
'So imagine my delight when Robert told us he 'just lived round the corner.'
'At Robbie's house we were well looked after. Clothes were strewn out to dry, a conveyor belt of hot buttered toast churned out the kitchen, and feeling returned to limbs.
'I crawled into my sleeping bag and at 7.30am on Saturday December 8 Robert woke me up with coffee, porridge, and fruit, just magic.'
The team was refreshed after the four hour pit stop and Finn and Rothwell continued with a stretch of coastal riding plus a side to tailwind.
With 170 miles of cycling, in some of the worst conditions of the ride, Finn stopped at Lochgilphead after a cafe lunch before Rothwell headed off solo. with 190 miles to go.
The section up to Oban passed smoothly on a clearing forecast but heavy rain showers continued to chill Rothwell.
He was briefly joined by Gavin Blainey and he bore gifts of his mother's scones, filled with butter and jam.
At Fort William Rothwell reached the uplifting 'Just 100 miles to go' point and was met by a hot pizza, donated by Erol Ozen and delivered by Jamie Gall.
Rothwell continued: 'The end was sort of in sight.
'Climbing north west, from Invergarry, was perhaps my only real low point.
'The huge climb is exposed and bleak and the rain came down again.
'The five mile descent is shallow angled and long.
'It was grim. I jumped in the van at the bottom and had a complete change.
'My body temperature had plummeted and there was no way I was moving until I had made a full clothing change.
'Soon after, my spirits were lifted by hooking up with Alex Glasgow, a very strong local rider.
'We rode and chatted and some pretty tough climbs passed more easily than they would have done had I been alone.
'Saying goodbye to Alex, I pushed on to Loch Carron with 30 miles to go.
'Slightly impatiently I lifted the pace but it felt good.
'The wind was now generally kind and even some 15 per cent climbs didn't dampen my enthusiasm to push through as quickly as I could and get it done.
'One final push into a pesky headwind and I finally descended to a deserted Shieldaig.
'What a massive adventure, the whole team had achieved something that seemed almost impossible when we stared out across a storm battered Clyde on Friday lunch time.
'They were brilliant; hardworking, switched on to any potential hazards, and completely selfless.
'I can't thank them enough. I am also very grateful to those who joined me on the road and supported via social media.
'It's great to be part of something big like this and very satisfying to see the charity donations.'
Some ride statistics are as follows: In the 450 miles there was vertical climbing of 7,714m, in a moving time of 31hrs 24mins and overall time of 41 hrs 38mins at an average speed of 14.4mph.
Rothwell thanked his sponsor Team Cycles, food supplier Mountain Fuel and Exposure Lights.
LOMM finished in Bristol yesterday.
The riders pass through Campbeltown. NO_c50LOMM01_1.30am_cyclist
The Glenbarr rest stop, Robbie Semple second from left with Richard Rothwell in orange. NO_c51lomm03_refuge
The LOMM route round Britain. NO_c51lomm01_Map